Fourth Circuit Court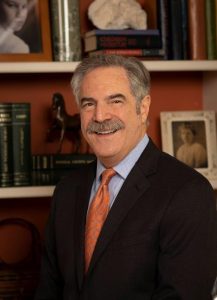 Judge Stanley A. Kweller graduated from the University of Tennessee College of Law in 1977.  In September 1977, Judge Kweller began his legal career as an Associate Attorney with Gore and Hillman in Bristol, Tennessee.  In February 1979, Judge Kweller joined the District Attorneys office in the Second Judicial District for Sullivan County, Tennessee and served as an Assistant District Attorney through August 1986. In September 1986, Judge Kweller joined Flynn & Neenan, P.C. in Nashville, Tennessee as an Associate Attorney and remained there until November 1991.   Beginning in November 1991 through December 2019, Judge Kweller began his own practice with Robert L. Jackson & Associates with the firm name evolving to Jackson, Kweller, McKinney, Warden & Hayes and later to Jackson, Kweller and Hayes. When the firm of Hayes and Thomas took over this lease space, Judge Kweller continued to practice in this office until September 1, 2022, when he moved his practice to Watkins & McNeilly, PPLC.
Judge Kweller's practice upon moving to Nashville consisted of civil litigation.  Since 1991, Judge Kweller primary practiced in the field of domestic relations including but not limited to divorce, child custody, parenting issues and child support.
Since 2008, Judge Kweller has been recognized by his peers to be included in the Super Lawyers of the Middle South®.  Judge Kweller was named as a Top Lawyer by Nashville Lifestyles in 2018.  Judge Kweller is a member of the Tennessee Bar Association and the Nashville Bar Association and is a Fellow of the Nashville Bar Foundation.  From 2015 to 2021, Judge Kweller was a hearing panel member for the Board of Professional Responsibility.
Judge Kweller is a member of the Congregation, Ohabai Sholom, The Temple in Nashville, Tennessee.  Since 1986, Judge Kweller has been a member of the Gordon Jewish Community Center. He has served as a board member of Jewish Family Services in Nashville and has served on the Community Relations Committee for the Jewish Federation of Nashville.
Judge Kweller has been a member of the National Ski Patrol for over 35 years and works at the Beech Mountain Ski Patrol in North Carolina.
On January 11, 2023, Judge Kweller was appointed by Governor Lee to fill a vacancy created by the untimely passing of Judge Philip Smith.  Judge Kweller was sworn in on January 19, 2023, by Chief Justice Roger A. Page of the Tennessee Supreme Court and heard his first docket on Friday, January 20, 2023.